DSUB5A9PFieldInstallableCableEndFemaleSolder代碼GT14134002090規格:線徑:20AWG~24AWG耐溫範圍:40°+105°防水等級:Panel:IP68ScrewL=7.0mmDownload">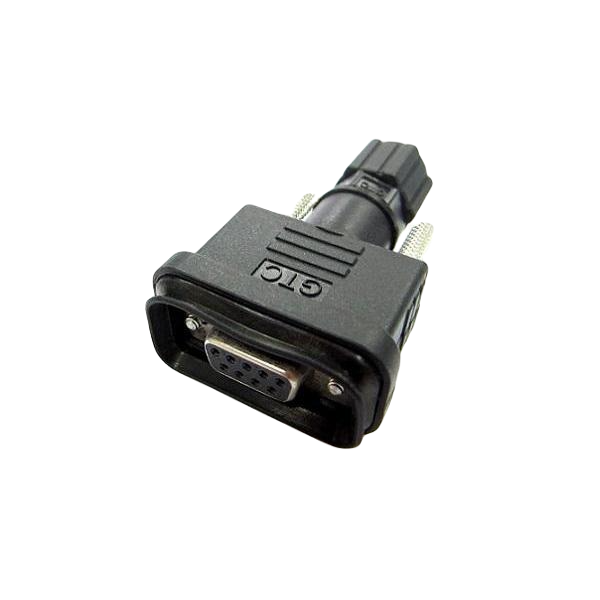 D-SUB 5A 9P Field Installable Cable End Female Solder
代碼
GT141340-02090
規格:
線徑: 20 AWG ~ 24 AWG
耐溫範圍: -40° / +105°
防水等級: Panel: IP68
Screw L=7.0mm
Download Drawing
Material
D-SUB Male/Female Housing
PBT
D-SUB Male/Female Shell
Cold Roller Steel, Ni Plating
D-SUB Male/Female Contacts
Copper Alloy, Au Plating
Cable End Housing
PA66
Inner Mold/Over Mold
PVC
Cable End Rubber Pad
EDPM
Cable End Screw #4-40 UNC
SUS 303
Cable End Gasket
Silicone
Technical Data
Insulation Resistance
DC500V±10%' test for 1 minute and the insulation resistance should be more than 100MΩ
Dielectric Withstanding Voltage
1000 V DC/AC peak, contact-to-contact, for 1 minute.
Contact Resistance
30mΩ at 10mA Max.
Durability
500 cycles insertion/extraction cycles at a maximum rate of 200cycles per hour.
Thermal Shock
5 cycles at -40° / +105°,after the test, the function and appearance can't be impacted.
Waterproof Test
Submersion in water 1 meter for 24 hours.